---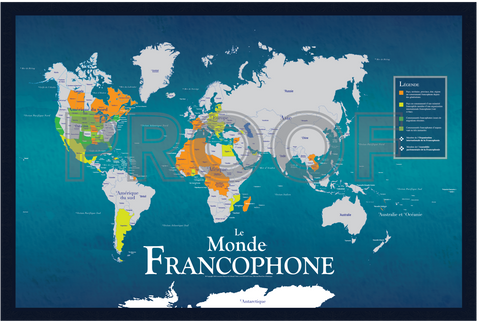 Map of the French-Speaking World (La Francophonie)
LHCV Shopping
---
For anyone interested in the Francophone and Francophile world, this map is a must-have. It displays all regions of the world where the French language is and has been spoken indigenously, paying deliberate attention to the Francophone United States and Canada. In addition, it identifies all members of the Assemblée parlementaire de la Francophonie and Organisation internationale de la Francophonie, and provides useful statistics on the French language. 
Only available in 24x36 dimensions, on matte finished heavyweight paper. 
This map is produced on-demand. Ordinary production time is 5 business days.  
Due to Coronavirus outbreak, production and shipment may take longer.
---
More from this collection